Helping employees with changing fitness routines (again)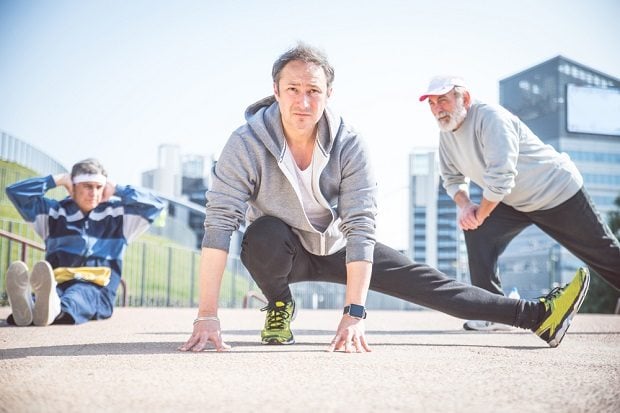 A little over two years ago the pandemic disrupted work routines in a big way. Our commutes changed (putting on the slippers suddenly qualified as a "commute"). Our communications styles changed (hello Zoom!). And, our fitness routines changed, too.
At first, since most of us were stuck in our homes, many of us designed new fitness routines — running outdoors, on treadmills in the basement, or making up our own routines to knock out first thing in the morning.
Related: Arrival of the fittest: Top (and bottom) U.S. cities for fitness
But, as the pandemic evolved, so did our fitness routines. As things slowly re-opened, some of us went back to our gyms. Others stayed with the new fitness routines they had designed at home. Others opted for new, virtual fitness classes offered by employers or gyms.
Now, as the pandemic slowly recedes, those fitness routines are changing again. More employers are calling employees back to the office — either full-time or part-time (2-3 days a week). As they do that, employees are left to figure out how they fit fitness into their ever-changing schedules. Some days they're at home — other days they're in the office. So, what fitness options work best? Should they keep that gym membership? Stick with online classes? Or, start using the corporate fitness center again?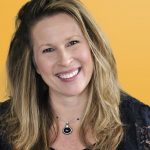 These are all the questions employees are asking themselves as they return to work. And employers and HR leaders have an opportunity to help. Clearly, the days of the "one-size-fits-all" approach are done. But, a new era of fitness and wellbeing is emerging, and HR leaders can play a role in guiding employees through this process to figure out what fitness options work best for them.
Even the little things can make a big difference
Another aspect of work/life that the pandemic has changed substantially: communication. More employees are reliant on email and electronic communication than before the pandemic. And regular communication—even if it is a short email—can make all the difference. It's what one of our pharmaceutical manufacturing clients started doing early in the pandemic and they found it to be a useful strategy to keep employees engaged.
The daily email was sent out every day at 6:00 a.m. and included a motivational quote, a healthy tip and encouraging words to make employees feel more connected. Employees were grateful for the consistent, motivational words: "Thank you for your emails and your motivation to exercise and keep healthy," one employee said. "I just wanted to let you know how helpful these emails have been during this stressful time. It's so important to keep people positive and active. Thanks for keeping them going," another employee said. The effort of creating and sending these emails was small—but, as you can see, the impact was big.
Offer fitness benefits they can't get anywhere else
As employees weigh their fitness choices, consider offering them alternatives they can't get anywhere else, such as organized outdoor fitness options. It's actually a benefit that employees are asking for! According to one recent survey, participants were asked: In which sports/physical activity categories do you expect participation to rise in 2021 compared with pre-COVID-19? Of the 12 categories listed as options, 84% of survey participants selected outdoor activity as their number one choice. And you can provide this option on-site with open-air outdoor fitness pavilions.
These facilities have a capacity for up to 60 employees and can include weights and space for organized fitness classes. Another fitness benefit employees can't get anywhere else: the continuity of working with an on-site trainer who can work with employees across a mix of in-person and virtual environments as part of your wellness program. As opposed to those who might piece-meal fitness routines together via YouTube, their local gym and other sources, a real-life on-site trainer will provide that continuity they may not be able to get anywhere else. And that relationship between trainer and employee can prove to be extremely beneficial—not only when it comes to physical health, but also mental wellbeing knowing someone is there for support and encouragement.
When it comes to on-site fitness centers, focus on community
One fitness benefit many companies offered before the pandemic was the on-site corporate fitness center. These fitness centers were often packed with people working out before work, over the lunch hour and after their shifts. But, getting people to come back to these corporate fitness centers has proven a bit challenging. For those seeking to motivate employees to revisit the corporate fitness center, it may pay to focus on one key element: community.
During the pandemic, we all lost human connection in one way, shape or form. But, we also lost a sense of community—especially at work. Zoom and Teams calls are great for remote work—but not so great for building community. On the other hand, attending a fitness class with a few coworkers can do wonders for making new friends and building relationships in the workplace. We're already hearing this from some of our clients: "I'm just going to say it, the corporate fitness center is the primary reason I wanted to return to the office after the pandemic. I met so many people, made many friends and made many lifelong memories in that space."
Virtual fitness is here for the long-term
The one-size-fits-all approach is long gone when it comes to corporate wellbeing. Today's post-pandemic approach is all about meeting employees where they are. And in many cases now, that's online. So, virtual fitness classes should probably be a critical component of your corporate wellbeing program. It shouldn't be the only component—but it's an option for employees who may be working at home for some percentage of their job. And, it's not just about the live virtual fitness classes or on-demand classes—although those are fantastic and useful. It's also about virtual one-on-one sessions with a trained coach.
Employees have been through a lot the last two-plus years. And their wellbeing and fitness has been, and will continue to be, paramount to their health and happiness as employees. As those fitness and wellbeing routines change and more employees return to work, make sure you're taking the time to provide guidance and offerings that meet your employees where they are — wherever that is.